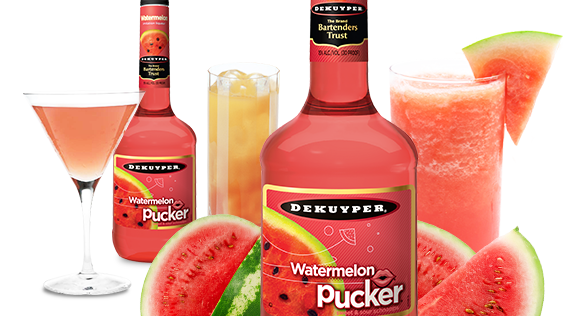 Watermelon Sweetness In a Bottle
This refreshing, sweet and sour liqueur is perfect addition to drinks for your party or outdoor event. Add a watermelon twist to those girls' night martinis or make a colorful margarita that everyone at your summertime party will pucker up for.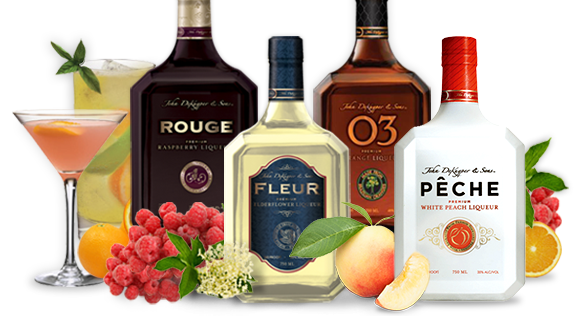 A FLAVORFUL RAINBOW OF PREMIUM COCKTAILS
Bursting with color and palate-pleasing flavors, JDK & Sons™ premium liqueurs help you master the art of mixology with fresh innovations and nostalgic favorites. Whip up a Rio Margarita, brimming with the tangy flavor of Brazilian Pera oranges. Or enjoy the rich berry taste of a Rouge Martini, shaken, not stirred. Prepare to indulge your taste buds.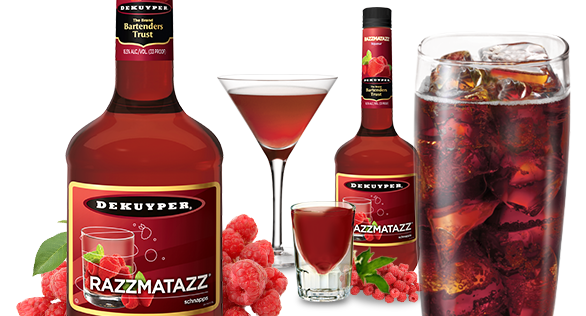 RIPE RASPBERRY DELICIOUSNESS
This amazing, deep red liqueur brings the essence of ripe raspberries to any cocktail. Full of flavor, Razzmatazz goes well in all kinds of cocktails, from the elegant to the fun and fruity. This versatile flavor adds a burst to margaritas, cosmos, martinis and more. There are no boundaries to what Razzmatazz can do.