THE BRAND BARTENDERS TRUST
Add color, flavor, and fun to any cocktail

DEKUYPER® TRIPLE SEC

DEKUYPER® PEACHTREE® SCHNAPPS LIQUEUR

DEKUYPER® BLUE CURACAO

DEKUYPER® PEACHTREE® SCHNAPPS LIQUEUR

DEKUYPER® BLUE CURACAO

DEKUYPER® PUCKER® WATERMELON SCHNAPPS LIQUEUR

DEKUYPER® PUCKER® SOUR APPLE SCHNAPPS LIQUEUR

DEKUYPER® PEPPERMINT SCHNAPPS LIQUEUR

DeKuyper® Buttershots® Schnapps

DEKUYPER® OL FASHION
New DeKuyper Classic Ol' Fashion
PEACH MOJITO
BARTENDER TIP
---
MUDDLE THE MINT DELICATELY, WITHOUT PULVERIZING OR TEARING THE LEAVES. OVER-MUDDLING BRUISES THE HERB AND RELEASES A BITTER FLAVOR.
---
---
APPLETINI
BARTENDER TIP
---
WHEN IT COMES TO MARTINIS, THE COLDER THE BETTER! PRECHILL EVERYTHING FROM GLASSWARE TO SPIRITS IN THE FRIDGE.
---
---
MARGARITA
BARTENDER TIP
---
APPLY A LIME WEDGE TO THE RIM OF THE GLASS BEFORE DIPPING INTO SALT–THIS WILL HELP IT STICK.
---
---
PEACH SANGRIA
BARTENDER TIP
---
DON'T BE AFRAID TO GET CREATIVE WITH THE FRUIT YOU USE. A WINE'S TASTING NOTES ARE A GREAT PLACE TO START–DRY WHITE WINES LIKE SAUVIGNON BLANC PAIR WELL WITH PEACHES, GREEN APPLES OR PASSION FRUIT.
---
---
WATERMELON SANGRIA
BARTENDER TIP
---
THERE'S SO MUCH DELICIOUS FLAVOR LAYERING HAPPENING WITH THE JUICES AND FRUIT THAT YOU DON'T NEED AN EXPENSIVE BOTTLE OF WINE–IT'S JUST GOING TO GET LOST.
---
---
What sets dekuyper apart?
At DeKuyper, we're the #1 selling range cordial brand in the U.S., and we pride ourselves in making the highest quality spirits for over 300 years. By mixing or redistilling distilled spirits with or over fruits, plants, pure juices or other natural flavoring materials—we concoct some of the world's greatest flavors using all-natural ingredients for one of the world's oldest spirits. With our wide variety of top-selling flavors including Triple Sec, Peachtree, Buttershots, Blue Curacao and Watermelon, we're the brand bartender's trust. They know it's our labor of love and they'll never find corn syrup or artificial flavors. So you can raise your glass with a cocktail worthy of celebrating.

DeKuyper® - the Brand Bartenders Trust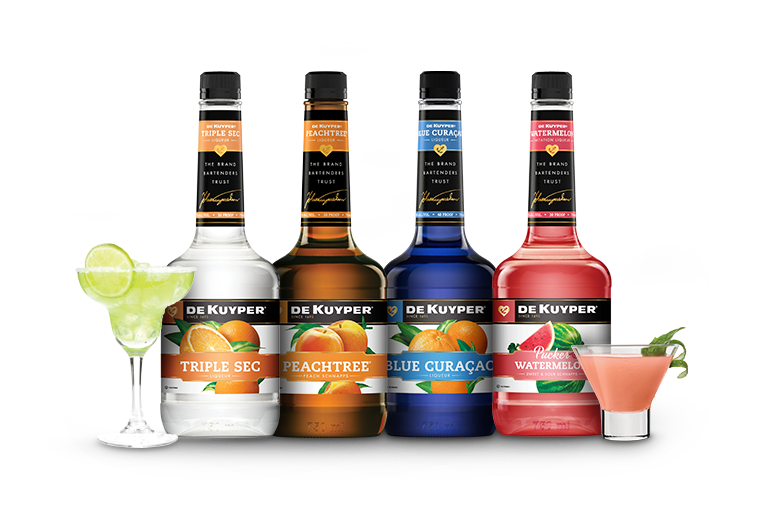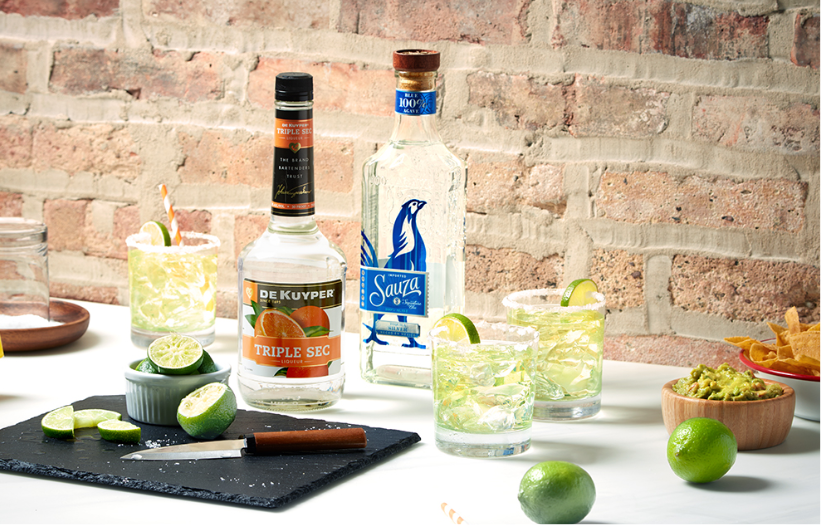 WHERE TO BUY
Get the celebration started by finding a DeKuyper retailer near you.